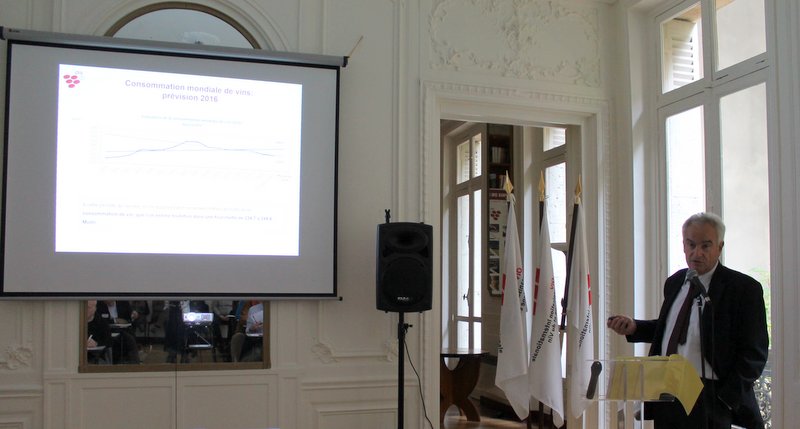 Global economic vitiviniculture data
2016 World wine production estimated at 259 mhl, a fall of 5% compared with 2015
2016 Production among the lowest in 20 years, yet highly contrasting situations as a consequence of climatic events
Italy (48.8 mhl) confirms its place as the leading world producer, followed by France (41.9 mhl) and Spain (37.8 mhl).

After two poor harvests, Romania (4.8 mhl) returned to a good level of production.

An even higher level of production was recorded in the United States (22.5 mhl).

In South America, production plummeted in Argentina (8.8 mhl), Chile (10.1 mhl) and Brazil (1.4 mhl).

Australian production (12.5 mhl) and New Zealand production (3.1 mhl) was on the rise.
Global wine production, excluding juice and musts, is likely to reach 259.5 million hectolitres – a decrease of 5% compared with 2015, it ranks among the three poorest years for production since 2000, according to the OIV's early estimates.
2016 Global economic vitiviniculture data