More intuitive, faster and more clear than ever.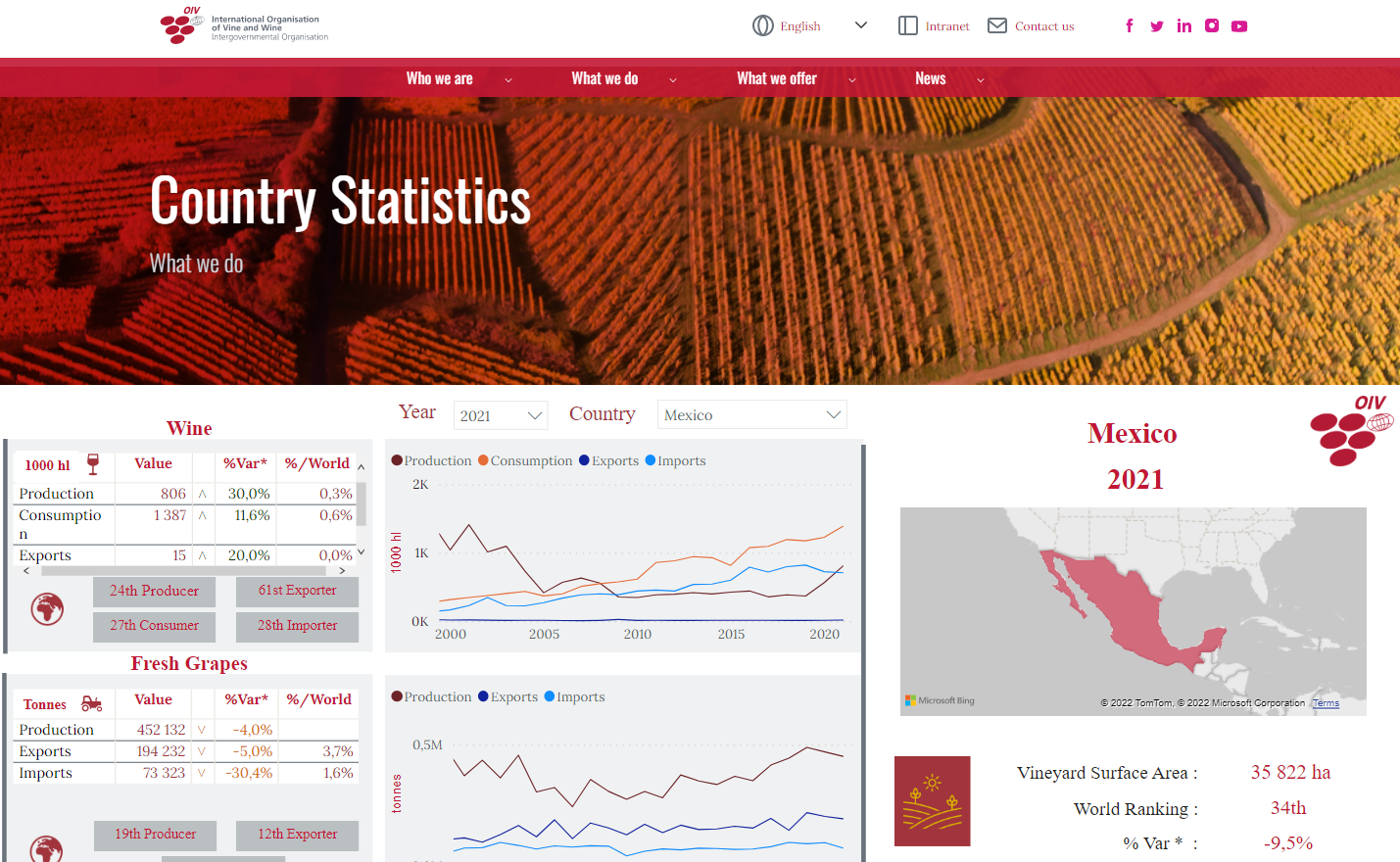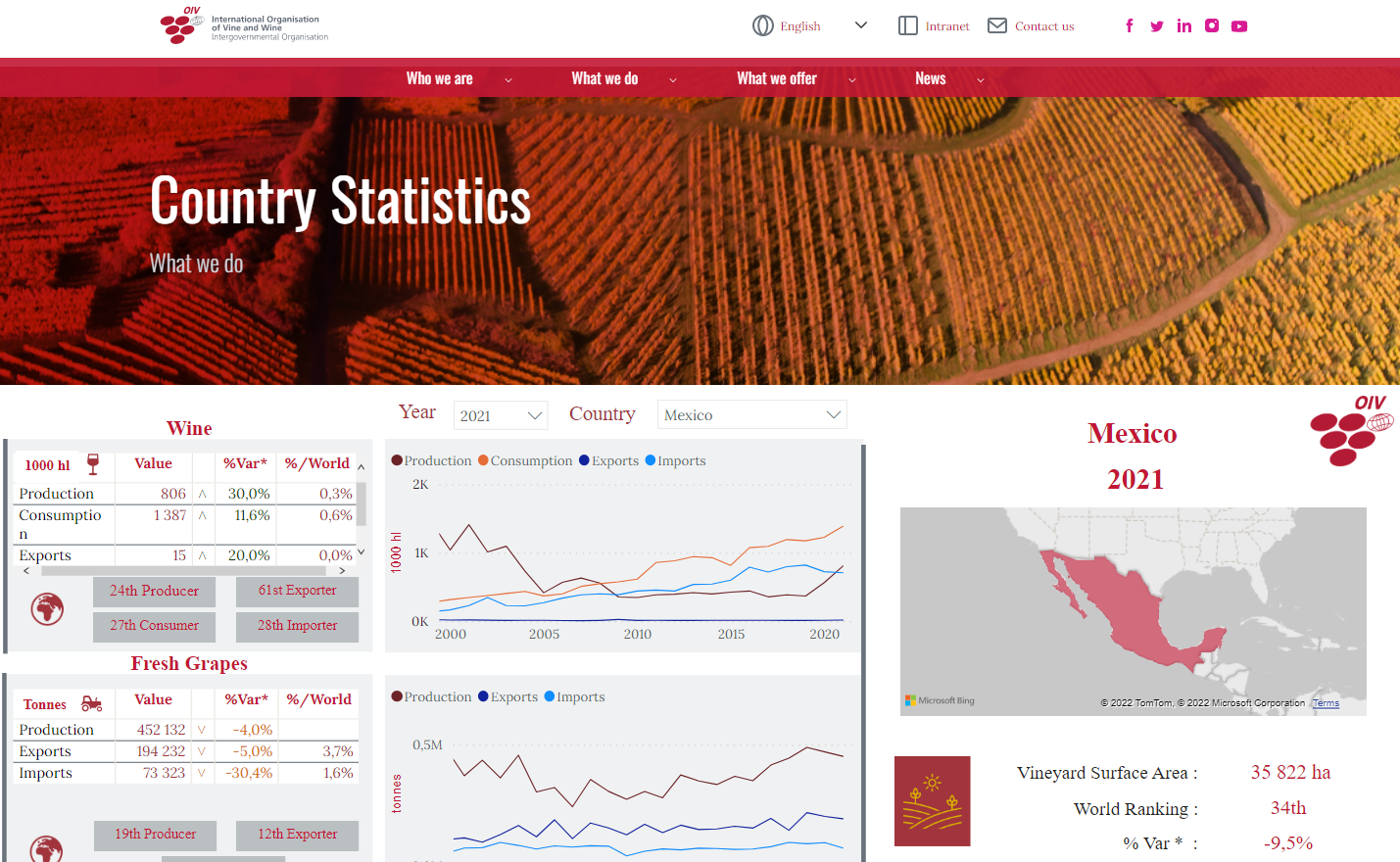 The new OIV website will make easier the search of any information related to the vine and wine world, such as Global Wine production Statistics, Resolutions and grape varieties compendiums.
The new website displays a more modern outlook with a video on the Homepage showing the different areas of the world where vines can be found, with its land and its people. We have also divided our different areas according to Who we are, What we do and What we offer.
The event is very special for the OIV since it marks a milestone in the five-year strategic plan. As an international organization of scientific and technical nature, the OIV aims to inspire and provide guidance to all stakeholders, and ensure that such a transition is smooth, inclusive and benefits the whole sector with an equal measure, whether it is the industry, consumers, or governments.
What's new?
A very powerful Statistics Page allowing the user to visualize all the wine-related data per country, with automatic graphics and rankings.
A much more specific Search Bar which gives the user the possibility of navigating faster through the different scientifical documents and resolutions.
Direct access to the Working Space for all the experts and the scientific community.
Easier applications to the different events such as the Ampelographic Course, the OIV Awards, Press Conference and the Master of Science in Wine Management.
More transparent about the Structures that compose the organisation with the information about all the procedures easier to find.
Russian, our 6th official language adopted in the 19th General Assembly by our Member State, is now available on the new webpage.
The OIV agents more reachable than ever. Do you have a question about a new resolution ? Do you need a reliable opinion from one of our experts and lawmakers ? Send us your question directly in Contact us.
OIV Social Media Accounts at hand : share content with us or stay up to date about our actions and publications thanks to the Social media buttons.
Come and take a look!