Under the OIV Patronage, the 22nd GiESCO conference « Diverse Germplasm and precision technologies for varied and changing climates » was held last week in Ithaca, New York.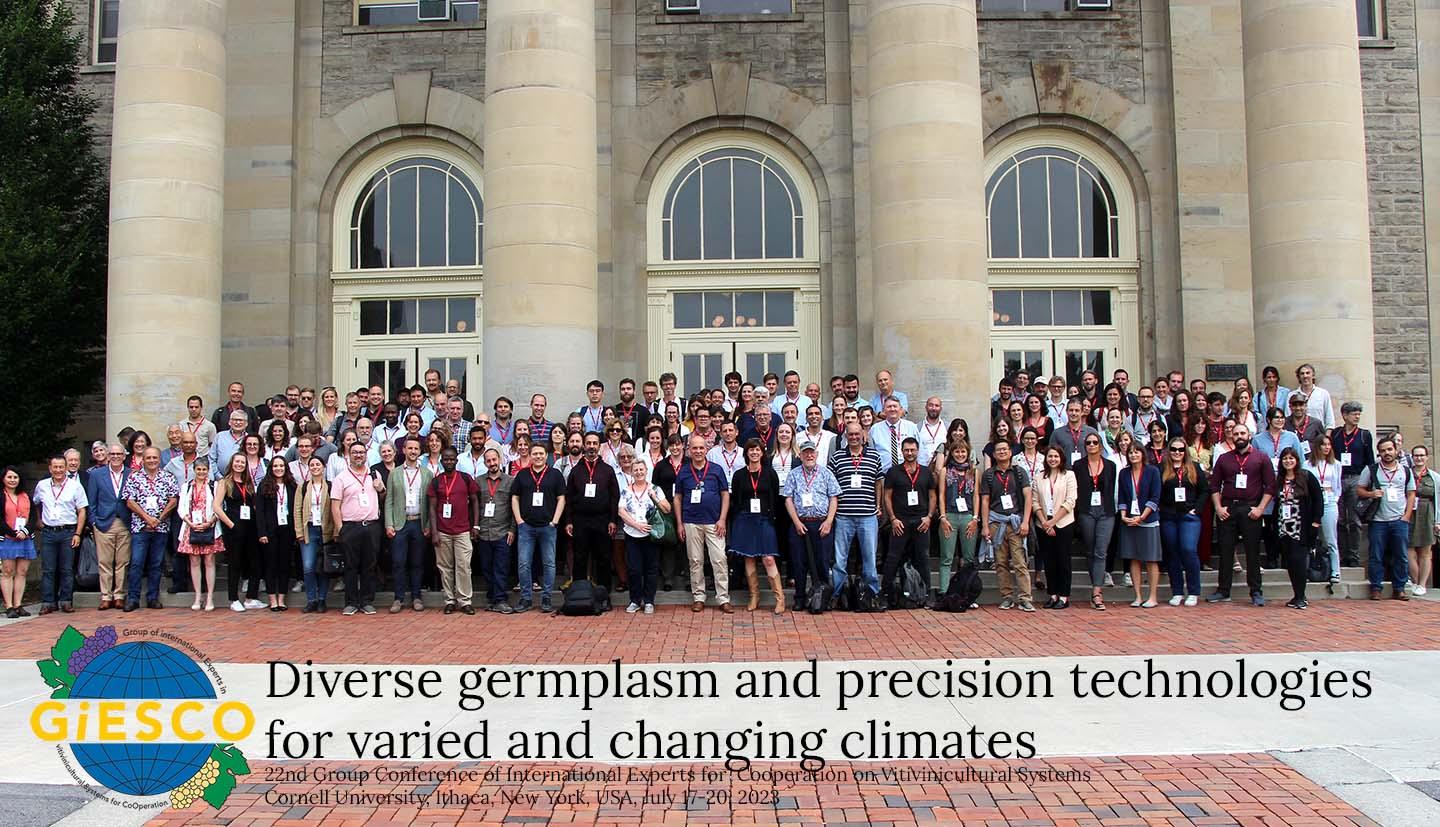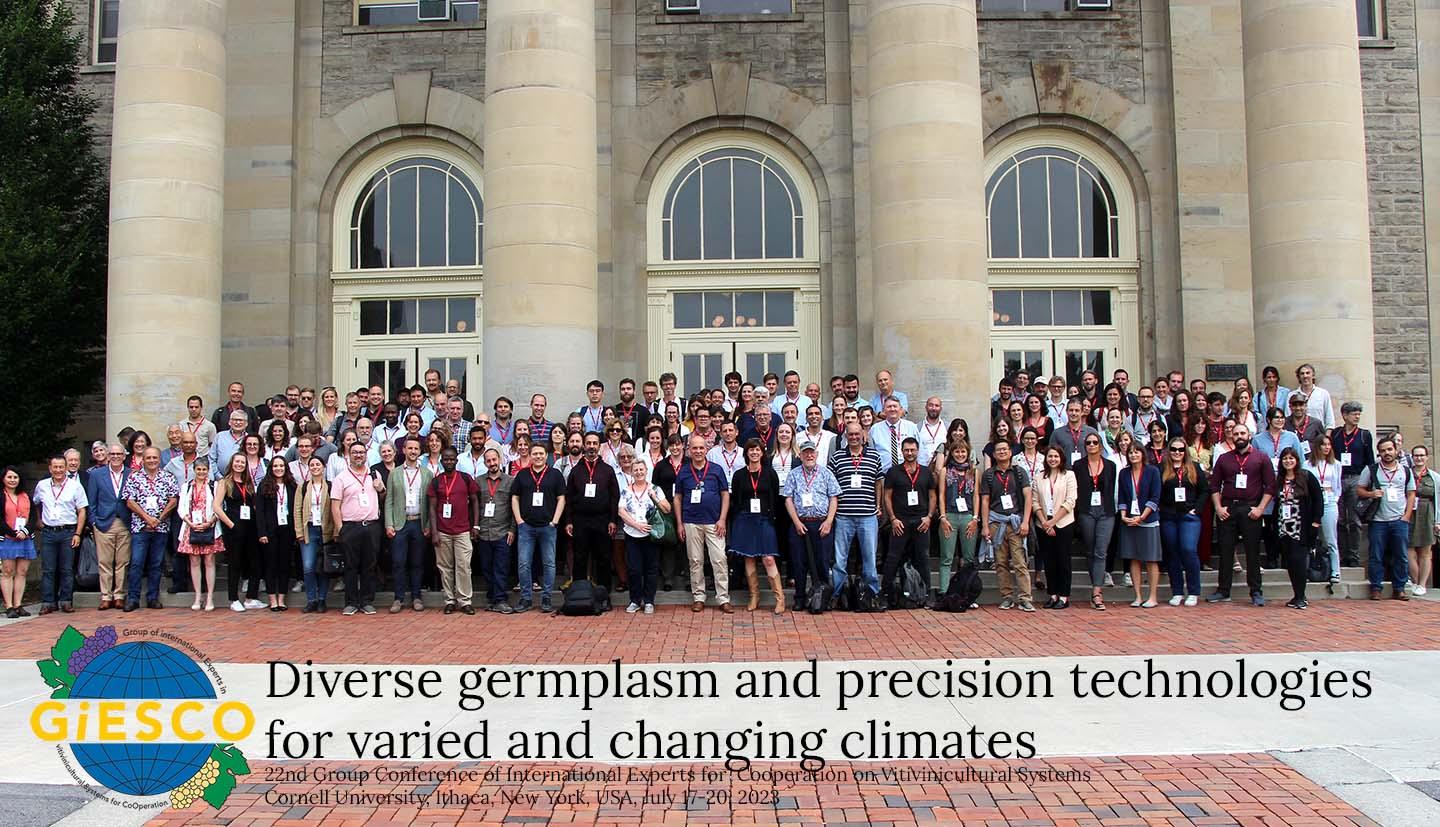 The GiESCO conference represents a key moment where the scientific community and professionals of the vitivinicultural sector come together to discuss advances of the research in the field. This year, the 22nd edition, was organised in one of the most prestigious and worldwide recognised academies: the Cornell University.
Concerning the priority topics in viticulture, the OIV General Assembly adopted in 2003 a resolution to establish an active coordination between the organisation's groups of experts, GiESCO, and other international organisations.
Since then, a fruitful relationship continued to evolve thanks to the engagement of the GiESCO Experts in the OIV framework, starting from the Honorary Presidents, professors and OIV experts.
A strong connection that was also achieved as a result of the OIV patronage to the GiESCO Conferences, which was renewed, most recently in Argentina in 2017, by the participation of the OIV General Secretariat to this major international meeting. Based on this successful cooperation, the OIV General Secretariat expressed its own commitment to strengthening the partnership with GiESCO in the common interests of viticulture.
As the OIV representative, the OIV head of unit of viticulture, Enrico Battiston, said in his speech: "There is no doubt that by sharing our respective approaches to each other, not only are we catalysing fertile ideas for the vitivinicultural sector, but we are also bringing international progresses closer, by encouraging the collective strategies which, now more than ever are crucial to facing important challenges."
The conference finished with the participation of 230 international experts, 86 oral communications and 85 scientific posters presented.