A new legal regime and what should I absolutely know about it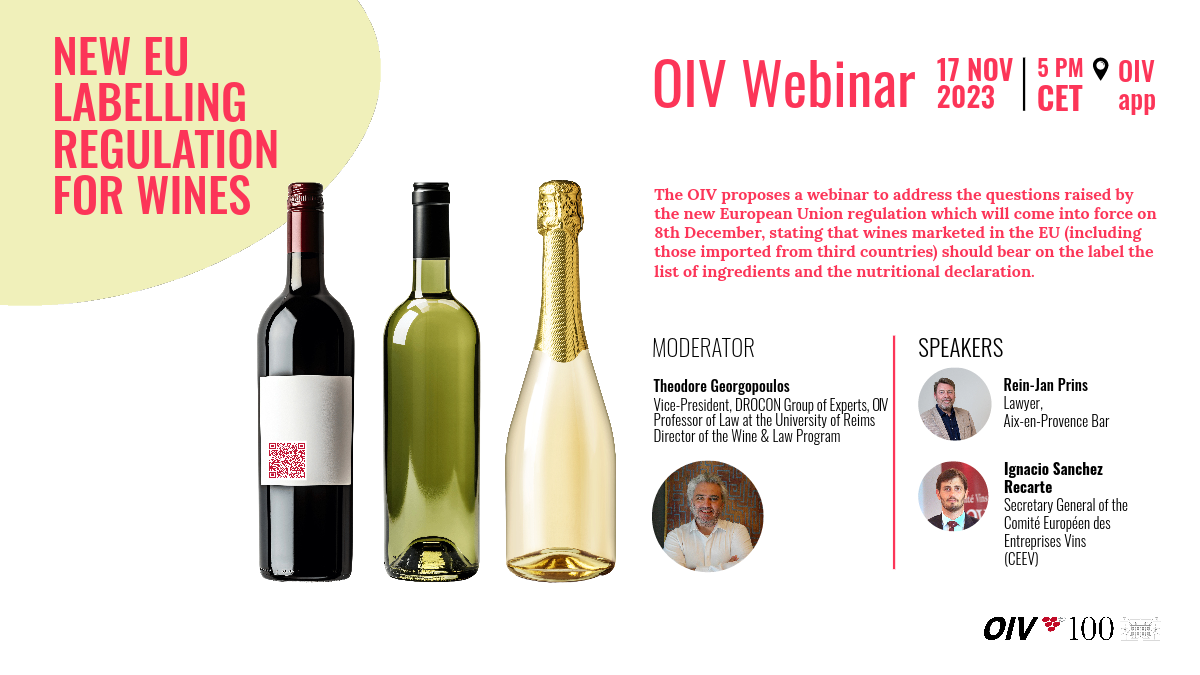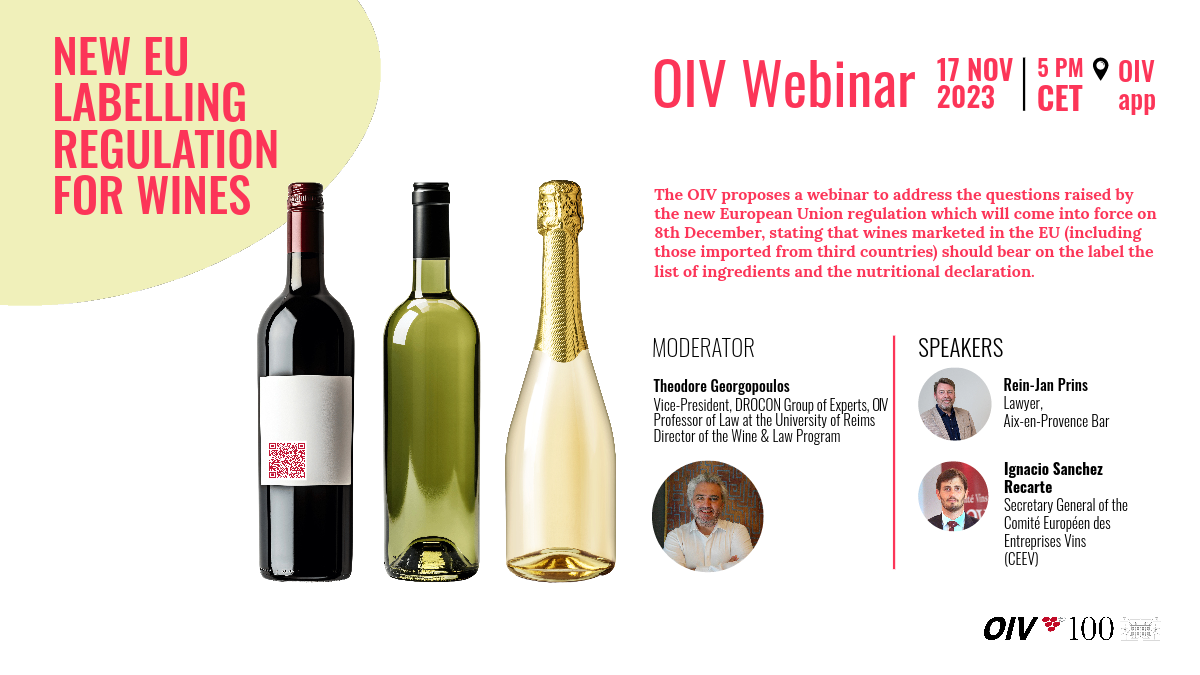 On December 8, 2023 wines marketed in the EU – including those imported from third countries – should bear on the label the list of ingredients and the nutritional declaration. The alternative offered by EU Law, consisting in displaying most of this mandatory information via the physical label and its digital support (e-label with a QR-code). These new rules raise a lot of practical questions:
Which information should be printed? What can be displayed on-line? How? Are all wines concerned? Who is responsible in case of failure of connecting to the Internet? From what year should these regulations be applied? What happens to wine produced prior to the date of entry into force of the regulations?
The OIV, in collaboration with the International Society for Vine & Wine Law, is organising the webinar next Friday 17 November at 5pm CET
Our speakers, experts in this field, will address these questions in a one-hour education session,opening the training activities of the International Society for Vine and Wine Law.
Speakers: Dr Igancio Sanchez Recarte & Rein-Jan Prins

Moderator : Prof. Theodore Georgopoulos
REGISTER HERE to attend