and was coordinated and organised by VIMAC (Foundation for Vineyards, the environment and consumers) in partnership with the Catalan Wine Association, the Cava Institute, the Catalan Regional Government's Department of Agriculture, Livestock, Fishing, Food and the Environment, the INCAVI (Catalan Vineyard and Wine Institute) and a variety of sponsors and trading associations.
Representing the OIV as Head of the Viticulture Unit, Mario de la Fuente spoke about the current initiatives within the organisation's various committees and expert groups in relation to the sustainability of the vitiviniculture industry. These, he said, were focussed primarily around 5 key areas: climate change, water footprint, reduction of pesticides in viticulture and standardisation of MRLs, recommendations for the exchange of plant material and the definition of general principles for sustainable viticulture based on environmental, social and economic aspects.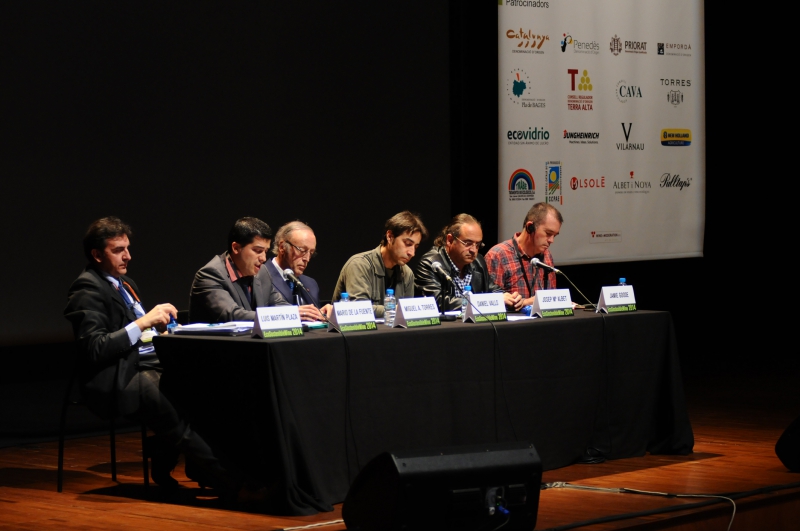 The forum's technical presentations highlighted some key issues for sustainability, such as reducing the use of copper, the application of silicon on vines and the search for alternatives to phytosanitary products used on the vineyards, the use of sustainable and recyclable materials in the vitivinicultural sector, calculation methods and sustainability indicators (ECO-PROWINE Project) and the use of agricultural machinery powered by alternative fuels such as biodiesel, biomass or hydrogen. In addition, government representatives underscored the commitment made to reduce greenhouse gases by 2020 (the Spanish Climate Change Office, OECC) and detailed the improvements in the new EU regulation on organic production.
During an open debate, experts in viticulture, the environment and ecology took part in this important forum, where it was underlined that the sustainability of vineyards relies on the sensible management of production, the environment, economic output and social aspects that affect consumers and the sector.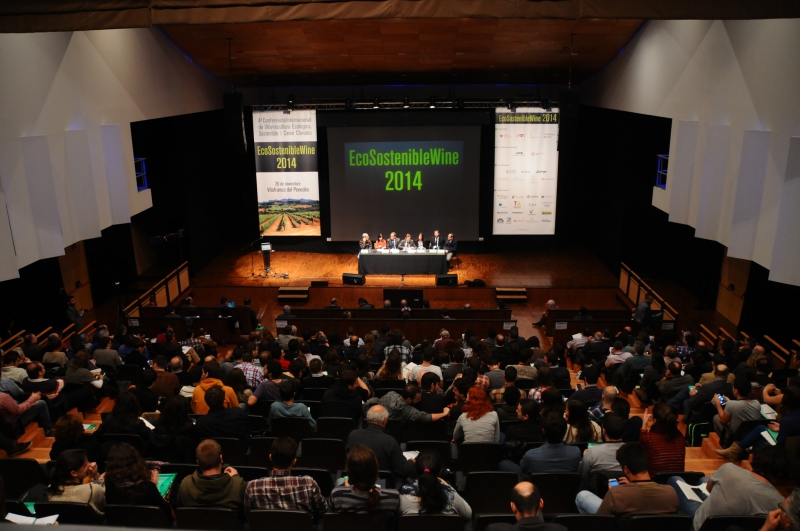 Developing a new sustainable production system represents a serious challenge and requires the involvement of the entire vitiviniculture sector (producers, companies, governments, etc.). Therefore, the legal framework and all current and future recommendations need to be concrete, flexible and comprehensive in order to provide suitable responses to the needs of the vitivinicultural sector.
Ultimately, EcoSostenibleWine made it clear that the vitiviniculture sector can take on this challenge and meet the needs of consumers, who are increasingly concerned about sustainability and all that it entails, and demanding products which are consistent with these principles.