This conference was an excellent opportunity to get an overview of the progress made in terms of reproduction strategies and in all scientific fields directly or indirectly related to grapevine selection.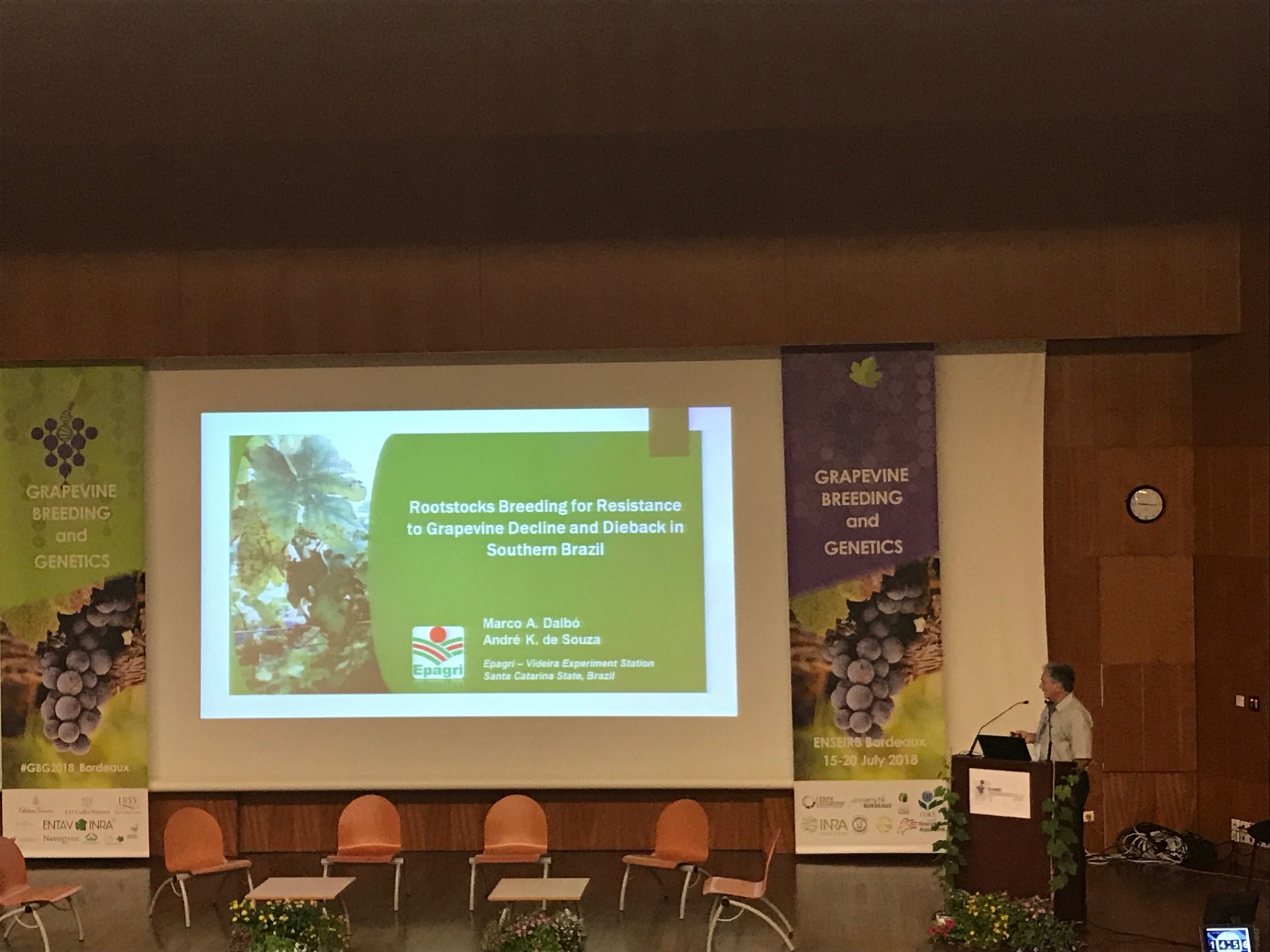 With over 70 speakers, 330 participants and 26 countries from 5 continents represented, GBG2018 – placed under the patronage of the OIV – has allowed for the coverage of a number of themes, for example: the maintenance and extension of genetic resources; the genetic, phenotypical and physiological characterisation of grapevine populations; as well as the functional characterisation of the genes involved in the control of berry development, maturation and composition, and in the adaptation to biotic and abiotic stress.
Representing the OIV, the Head of the Viticulture Unit, Alejandro Fuentes Espinoza, met various experts in these fields and presented the role of the OIV and its work under way within the OIV "Genetic resources and vine selection" (GENET) Expert Group. The OIV, an organisation of a scientific and technical nature, has been working for some years now on the characterisation and evaluation of principles and of methods of production and sustainable selection for grapevine genetic resources. This is an important strategic axis in order to be able to provide appropriate responses to the vitivinicultural sector.
All of the themes addressed during the Conference resulted in an important exchange of data and information that are at the heart of the viticultural issues of tomorrow in terms of sustainability.