During the last General Assembly, the OIV adopted by consensus the Update to the Definitions of Geographical Indication and Appellation of Origin (OIV-ECO 656-2021). The "Law and Consumer Information" (DROCON) Expert Group of the OIV Commission III "Economy and Law" has been working on this resolution for many years, to align the definitions with those that currently appear in the main international agreements on intellectual property*.
This resolution is a continuance of the work of the OIV, which adopted the first international definition of Appellation in 1947. In 1992, the OIV adopted the definition of Recognised Geographical Indication (RGI) and updated the definition of Recognised Appellation of Origin (RAO) (OIV-ECO 2/92). Through the adoption of the new 2021 text, the 1992 resolution is now obsolete and thus withdrawn to make way for two new definitions in line with the WIPO and WTO international definitions.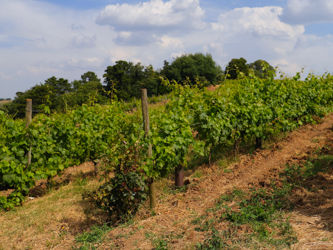 Increased interest in geographical denominations as heritage
These new definitions consider the increasing importance of the use of geographical denominations – an element of national heritage – in the designation of wines and spirit beverages of viticultural origin, as well as the rights of Members to protect such denominations in accordance with international agreements. The OIV also wanted to reiterate that indications of source or AOs are objects of industrial property and have a right to the same international protection, especially regarding unfair competition rules.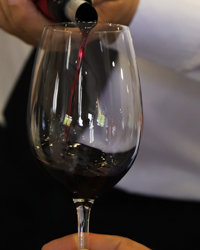 The OIV has always played a decisive role in the definition, promotion and protection of the concepts of AO and GI. Between its 1992 and 2021 definitions – the latter encompassing those of the WTO (1994) and WIPO (2015) – the OIV takes into account changes in the use of indications of origin within a pioneering vitivinicultural sector in this domain of intellectual property.
The new definitions
A Geographical Indication is now defined as follows:
Any denomination protected by the competent authorities of the country of origin, which identifies a wine or spirit beverage as originating in a specific geographical area, where a given quality, reputation or other characteristic of the wine or spirit beverage is essentially attributable to its geographical origin.
An Appellation of Origin, for Member States that recognise this term, is defined as follows:
Any denomination recognised and protected by the competent authorities in the country of origin, consisting of or containing the name of a geographical area, or another denomination known as referring to such area, which serves to designate a wine or spirit beverage as originating in that geographical area, where the quality or characteristics of the wine or spirit beverage are due exclusively or essentially to the geographical environment, including natural and human factors, and which has given the wine or spirit beverage its reputation.
*For GI: the 1994 TRIPS Agreement (Article 22); for AO: the 2015 Geneva Act of the Lisbon Agreement (Article 2.1.i&ii). The OIV's newly updated definitions of GI and AO now incorporate notions of reputation and of protection by the competent authorities in the respective countries.