The 2016 event was a vintage year in terms of the quality of the competing works.
27 countries were represented during registrations: a record since the OIV Awards were created.
Furthermore, as an exceptional measure, the OIV Grand Prix award went to both Pierre Galet as well as Jancis Robinson for their contribution to the dissemination of knowledge of the wine sector and in acknowledgement of their internationally recognised work.
The 2016 OIV Grand Prix
To Pierre Galet for all of his work and the book representing his career as an author:
Dictionnaire encyclopédique des cépages et de leurs synonymes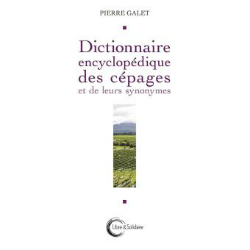 Author: Pierre Galet
Publisher: Libre & Solidaire
Country: France
Language: French
1200 pages
Format: 21 x 24 cm
To Jancis Robinson for all of her work and the book representing her career as an author:
The Oxford Companion to Wine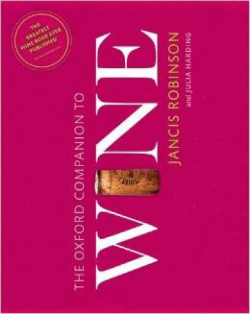 Author: Jancis Robinson assisted by Julia Harding
Publisher: Oxford University Press
Country: United Kingdom
Language: English
908 pages
Format: 27.6 x 21.9 cm
The 2016 OIV Awards
Category 1: Viticulture
Vitigni Italiani. Loro caratterizzazione e valorizzazione - Italian wine grape varieties. Their viticultural characterization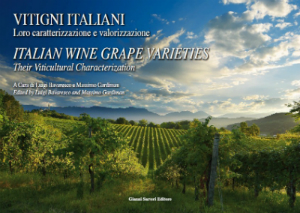 Authors and coordinators of the group of 50 authors:
Luigi Bavaresco and Massimo Gardiman
Publisher: Gianni Sartori Editore
Country: Italy
Languages: Italian and English
231 pages
Format: 21 x 30 cm
Category 2: Oenology
Química Enológica - métodos analíticos. Avanços recentes no controlo da qualidade dos vinhos e de outros produtos vitivinícolas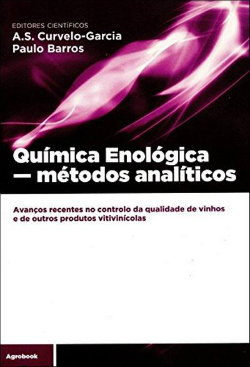 Scientific Director of the group of 31 authors: António Sérgio Curvelo-Garcia
Scientific Co-Director of the group of 31 authors: Paulo Barros
Publisher: Agrobook – editorial team: AGROTEC / Antonio Sergio Curvelo-Garcia and Paulo Barros
Country: Portugal
Language: Portuguese
823 pages
Format: 24 x 19 cm
&
Technologie des Weines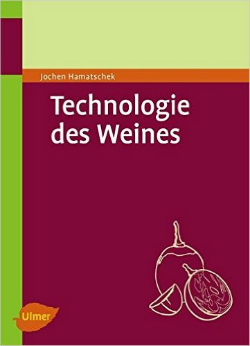 Author: Jochen Hamatschek
Publisher: Verlag Eugen Ulmer
Country: Germany
Language: German
478 pages
Format: 17 x 23.5 cm
Category 3: Economy and Law
Appellation Napa Valley: Building and Protecting an American Treasure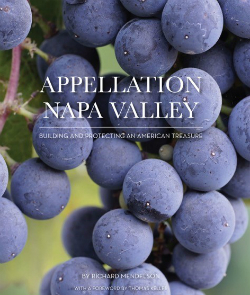 Author: Richard Mendelson
Publisher: Val de Grace Books & Film, INC.
Country: United States
Language: English
261 pages
Format: 30.5 x 22.9 cm
Category 3: Law
はじめてのワイン法 (Hajimete-no-wain-ho)
Author: Kensuké Ebihara
Publisher: Kohyusha. co., Ltd.
Country: Japan
Language: Japanese + PDF
368 pages
Format: 12.7 x 18.8 cm
Category 4: Literature
Le vin snob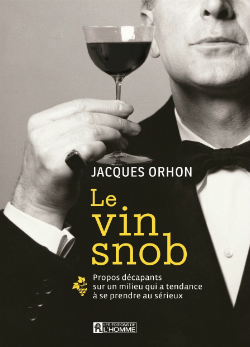 Author: Jacques Orhon
Publisher: Les Editions de l'HOMME
Country: Canada
Language: French
264 pages
Format: 15 x 23 cm
Category 4: History
Le pinard des Poilus. Une histoire du vin en France durant la grande Guerre (1914-1918)
Author: Christophe Lucand
Publisher: EUD - Editions Universitaires de Dijon
Country: France
Language: French
170 pages
Format: 15 x 23 cm
Category 6: Discovering and Presenting Wines
Atlas de la vigne et du vin - Un nouveau défi de la mondialisation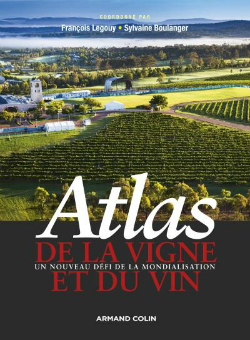 Coordinator of the group of authors: François Legouy and Sylvaine Boulanger
Publisher: Armand Colin
Country: France
Language: French
176 pages
Format: 21 X 29.7 cm
Category 7: Wines and Territories
Vins insolites - Unusual wines - Vinos insolitos - Vini insoliti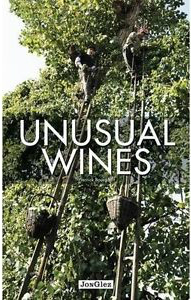 Author: Pierrick Bourgault
Publisher: Editions JonGlez
Country: France
Language: Published in French, Italian, Spanish and English
256 pages
Format: 17.5 x 28.4 cm
&
The Wines of India - A Concise Guide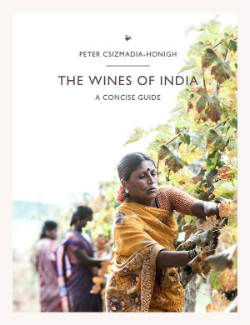 Author: Peter Csizmadia-Honigh
Publisher: The Press Publishing Ltd
Country: India
Language: English
452 pages
Format: 18.9 x 24.6 cm
Category 9: Monographs
VINOGRADARSKI ATLAS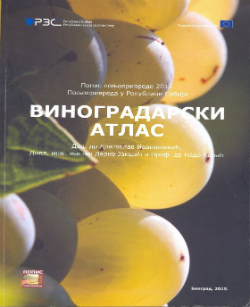 Authors: Dragoslav Ivanišević, Darko Jakšić and Nada Korać
Publisher: Statistical Office of the Republic of Serbia
Country: Serbia
Language: Serbian
413 pages
Format: 21 X 29.5 cm
Category 10: Symposia proceedings
Droit du vin et santé publique - Wine law and public health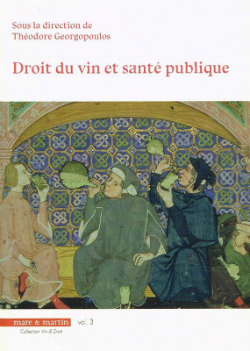 Director of the group of authors: Théodore Georgopoulos
Publisher: Les Éditions Mare & Martin
Country: France
Language: French and English
277 pages
Format: 21 x 15 cm
The 2016 OIV Special Mentions
Category 1: Viticulture
Traité de la vigne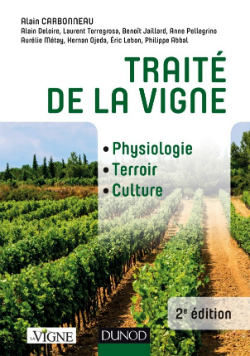 Coordinator of the group of eight authors: Alain Carbonneau
Publisher: Editions Dunod
Country: France
Language: French
592 pages
Format: 17 x 24 cm
Category 2: Oenology
Brettanomyces et phénols volatils - Outils pratiques pour prévenir et limiter les altérations dans les vins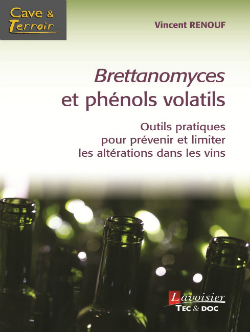 Author: Vincent Renouf
Publisher: Lavoisier
Country: France
Language: French
264 pages
Format: 15 x 24 cm
Category 3: Economy
Successful social media and ecommerce strategies in the wine industry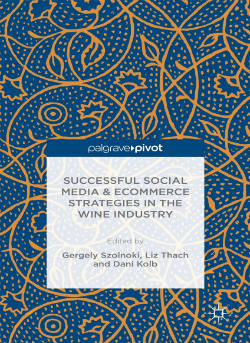 Authors: Gergely Szolnoki, Liz Thach and Dani Kolb
Publisher: Palgrave Macmillan
Country: United States
Language: English
146 pages
Format: 14 x 22 cm
&
Entreprendre dans le vin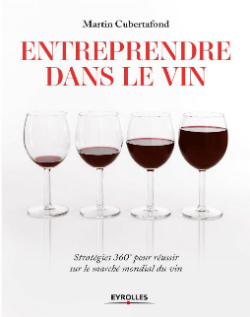 Author: Martin Cubertafond
Publisher: Editions Eyrolles
Country: France
Language: French
290 pages
Format: 17 x 24 cm
Category 4: History
La vid y el vino en España. Edades antigua y media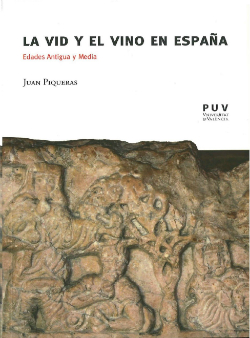 Author: Juan Piqueras Haba
Publisher: PUV (Publicacions Universitat Valencia)
Country: Spain
Language: Spanish
466 pages
Format: 17 x 24 cm
Category 6: Discovering and Presenting Wines
Wine behind the label - 9th edition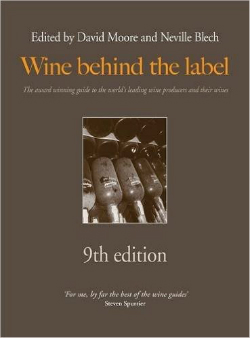 Authors: David Moore and Neville Blech
Publisher: Wine Behind The Label
Country: United Kingdom
Language: English
936 pages
Format: 28 x 21.6 cm
&
La fée de la vigne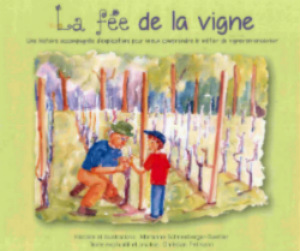 Author of the texts: Christian Fellmann
Watercolour Illustrator: Marianne Schneeberger-Baehler
Publisher: Association Aquarelle à la carte
Country: Switzerland
Language: French
50 pages
Format: 25 x 21 cm
Category 7: Wines and Territories
Skalické búdy - príbehy o vinohradníkoch a víne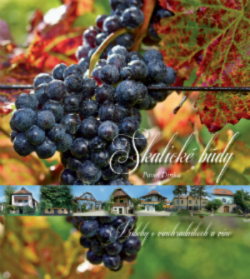 Author: Pavol Dinka
Publisher: Vydavateľstvo Spolku slovenských spisovateľov Bratislava
Country: Slovakia
Language: Slovak
567 pages
Format: 31 x 28 cm
&
Hungarian Wine: a Tasting Trip to the New Old World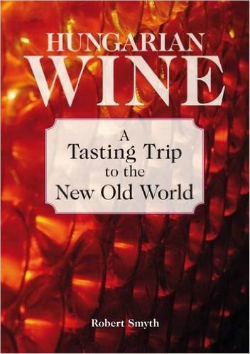 Author: Robert Smyth
Publisher: Blueguides
Country: Hungary
Language: English
351 pages
Format: 14.8 x 21 cm
Category 8: Wines and Gastronomy
Božská Réva - Kniha plná vína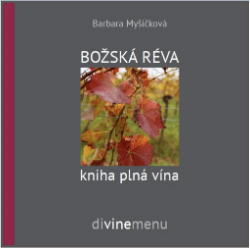 Author: Barbara Myšičková
Publisher: Divinemenu
Country: Czech Republic
Language: Czech
370 pages
Format: 23 x 23 cm
Category 9: Monographs
Oltenia mica Românie viticolă
Authors: Aurel Popa, Nicolae Giugea and Traian Cătălin Genoiu
Publisher: AIUS
Country: Romania
Language: Romanian
343 pages
Format: 24.5 x 17.5 cm
Category 9: Monographs and Specialised Studies
Les outils de la vigne et du vin - Voyage à travers l'histoire du vin et de ses métiers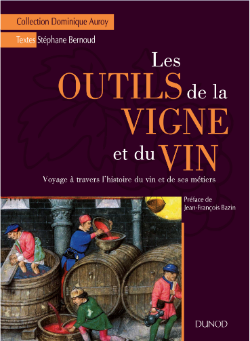 Author: Stéphane Bernoud
Publisher: Dunod
Country: France
Language: French
252 pages
Format: 24 x 32 cm
Category 10: Encyclopaedias
Manuel de sommellerie professionnelle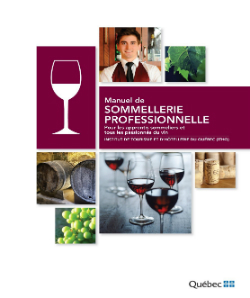 Authors: Pascal Patron, Kathleen McNeil and Jean-Luc Jault
Publisher: Institut de tourisme et d'hôtellerie du Québec
Country: Canada
Language: French
754 pages
Format: 21.2 X 27.5 cm