The report covers the areas under vines, grape production, wine production and consumption, and wine import and export volumes.
In 2018:
• The world's winegrowing area represents 7.4 kha
• Global grape production reaches 78 mt.
Global table grape production is of 27.3 mt.
Global dried grape production is of 1.3 mt.
• World wine production (excluding juice and must) is estimated at 292 mhl.
World wine consumption is estimated at 246 mhl.
World trade in wine accounts for 108 mhl in volume and 31 bn EUR in value.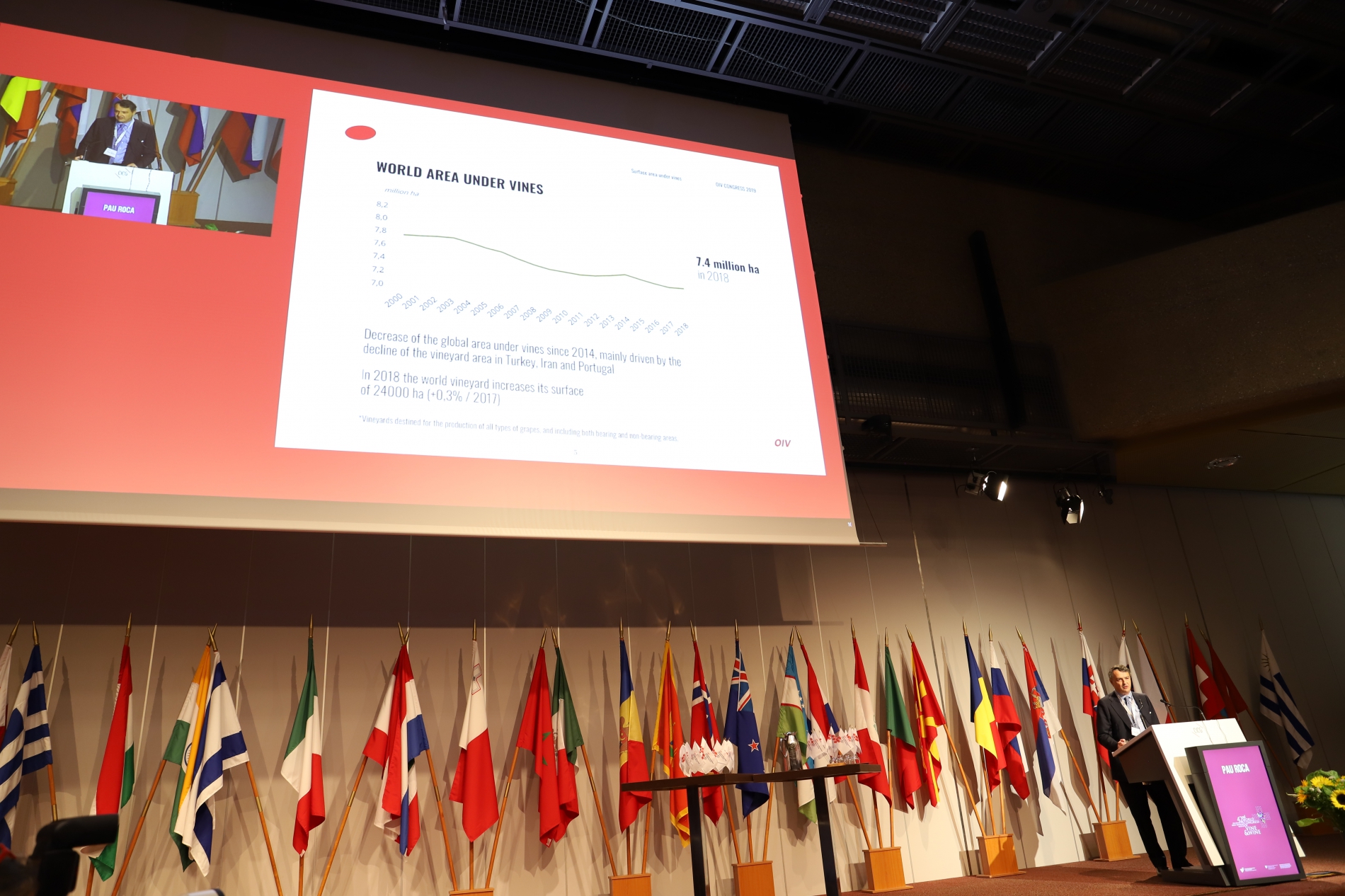 The director general of the OIV has also presented the OIV Focus 2019: Industrial Use of Wine.
Know more about the 42nd World Congress of Vine and Wine