France has once again become the biggest producer in the world (46.2 mhl), ahead of Italy, which saw a poor harvest (44.4 mhl)
Spain has returned to an average level of production (37 mhl) after a record year in 2013
Good level of production in the United States (22.5 mhl) for the 3rd consecutive year
Significant decline in production in Chile (10 mhl) and in several Eastern European countries
Record production on New Zealand (3.2 mhl) and high growth in Germany (9.7 mhl)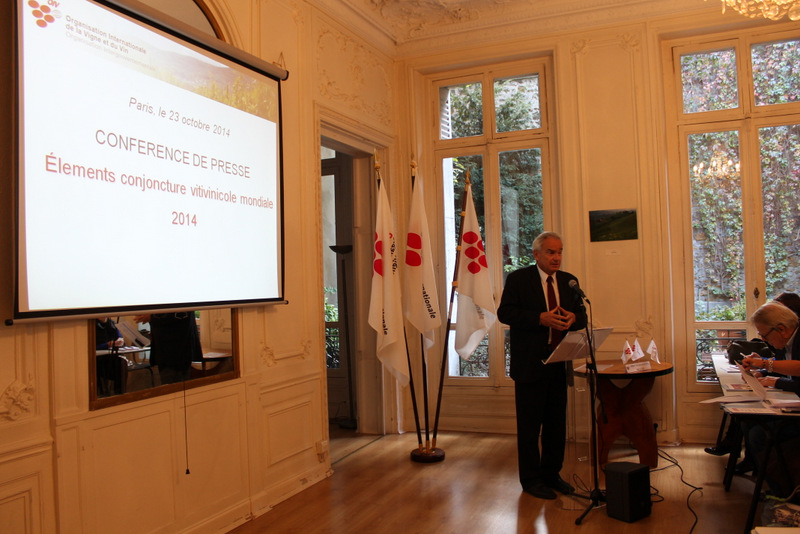 During the press conference that was held at the headquarters of the International Organisation of Vine and Wine, the Director General of the OIV, Jean-Marie Aurand, presented initial information about world wine production in 2014.
Global wine production, excluding juice and musts, is likely to reach 271 million hectolitres – a decrease of 6% compared with 2013, according to the OIV's early estimates for 2014.
Mr Aurand specified that the 2013 data was revised upwards (287.6 mhl) due to wine made from the must of grapes held in reserve, particularly in Italy and Spain.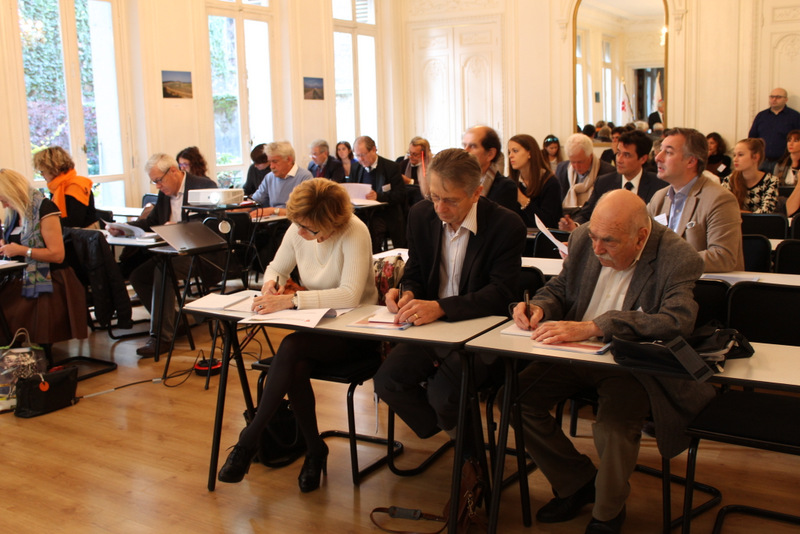 With only a few weeks to go until the opening of the World Congress of Vine and Wine, which will be held in Mendoza, Argentina (9-14 November 2014), the Director General of the OIV also emphasised the consolidation of global consumption, which is at this stage estimated at 243 mhl.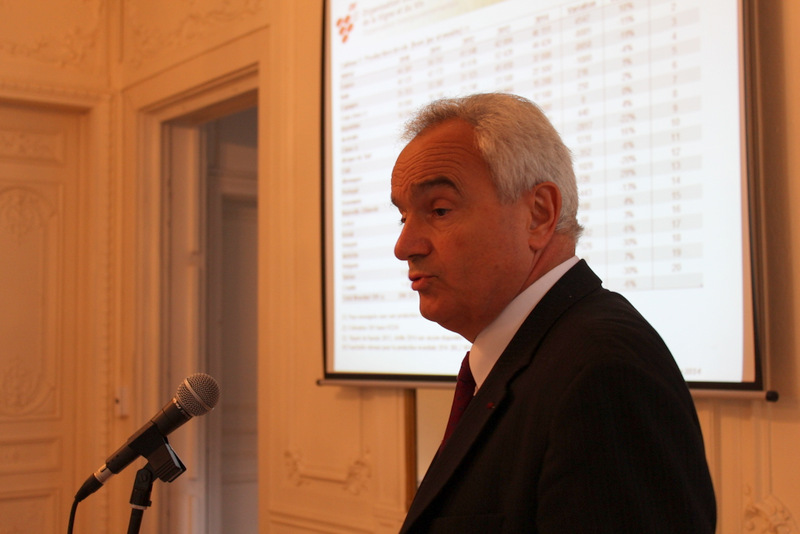 Read full Press Release