On 9 September 2021 in Paris, the International OIV Award Jury, composed of the scientific and technical elite of a number of OIV Member Countries, conferred 16 Awards and 10 Special Mentions. The winners were selected from a list of around 60 competing publications.
2021 Award winners here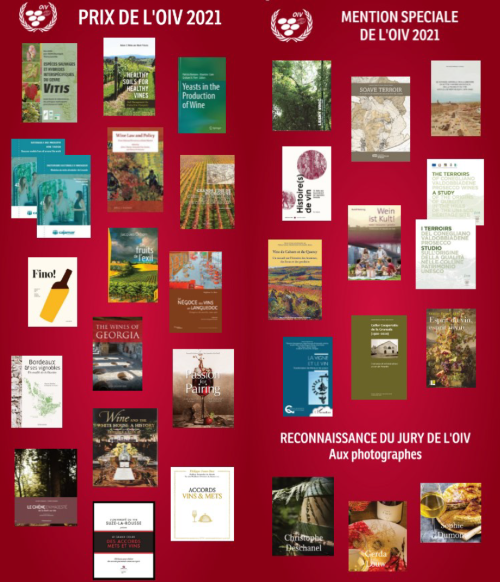 The President of the Award Jury, Azélina Jaboulet-Vercherre, and the Scientific Secretary, Richard Pfister, thanked the many readers from around the world who had evaluated the publications with impartiality and professionalism. Almost 40 countries were represented by the authors and very numerous contributors to the works. This 2021 vintage demonstrates the rigorous work of the authors supported by their editorial teams, and also showcases the high standards of photography in the works. In recognition of their important role, 3 photographers have received the Acknowledgement of the Jury: Christophe Deschanel, Gerda Louw et Sophie Dumont.

The awards presented by the 2021 Award Jury remain true to the original objectives of the OIV Awards, dating back to 1930: to encourage research in all countries and to promote the international dissemination of knowledge about vine and wine.

Submissions for the 2022 Awards are open from 1 September until 28 February 2021.