Hosted by H.E. Mr Juan Salazar Sparks, the 2019 OIV Awards ceremony was held in the suites of the Embassy of Chile in Paris. The event was attended by numerous representatives of the Diplomatic Corps, together with OIV President Ms Regina Vanderlinde, OIV Director General Mr Pau Roca, Award Jury President Ms Azélina Jaboulet-Vercherre, and Award Jury Scientific Secretary Mr Jean-Luc Berger.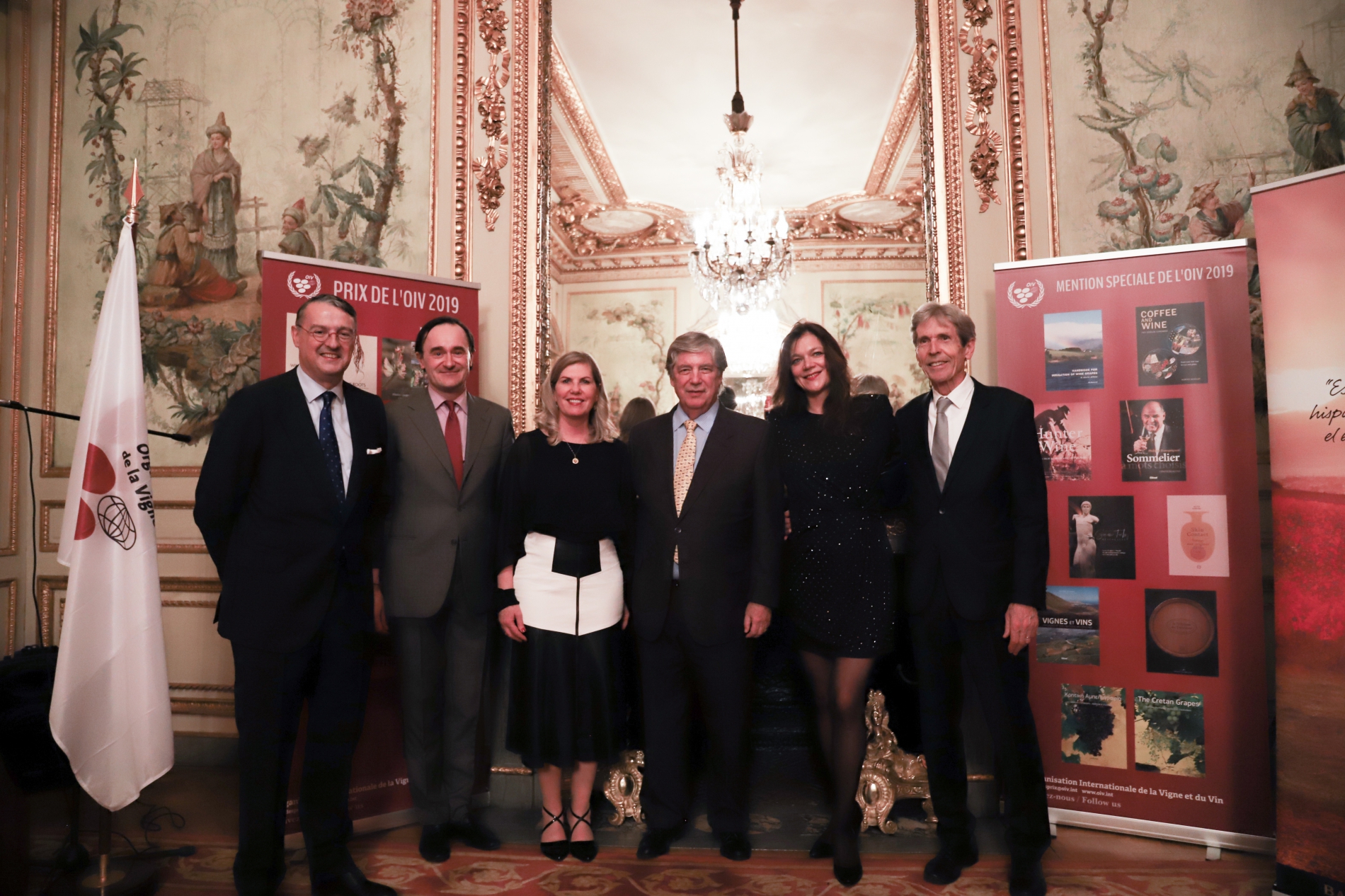 The renown and prestie of this mark of international recognition were confirmed once again this year by the high quality level demonstrated by the 2019 Award winners in each of the fields represented: scientific and technical, literary, historical, and artistic.
A total of 11 Awards and 9 Special Mentions were given out by the international OIV Jury.