Since Azerbaijan joined the OIV in 2013, the relationship between this country with an ancient viticulture tradition and the OIV has been strengthened at the highest level. As part of this, the Organisation's Director General received the Azerbaijan Minister for Agriculture, who headed a delegation of producers who had come to present their wines to the press and to professionals from the sector.
Jean-Marie Aurand was delighted by the cooperation between Azerbaijan and the OIV. The Director General emphasised that the OIV was interested in expanding its cooperation with Azerbaijan and in technical and scientific exchanges with Azerbaijani experts at OIV meetings.
"The development of the vitivinicultural sector is one of our primary objectives. The President of Azerbaijan Ilham Aliyev grants a particular importance to this field. A State programme for the development of viticulture has been implemented in Azerbaijan", Mr Inam Karimov, the Azerbaijani Minister for Agriculture, announced during his conversation with the Director General of the OIV.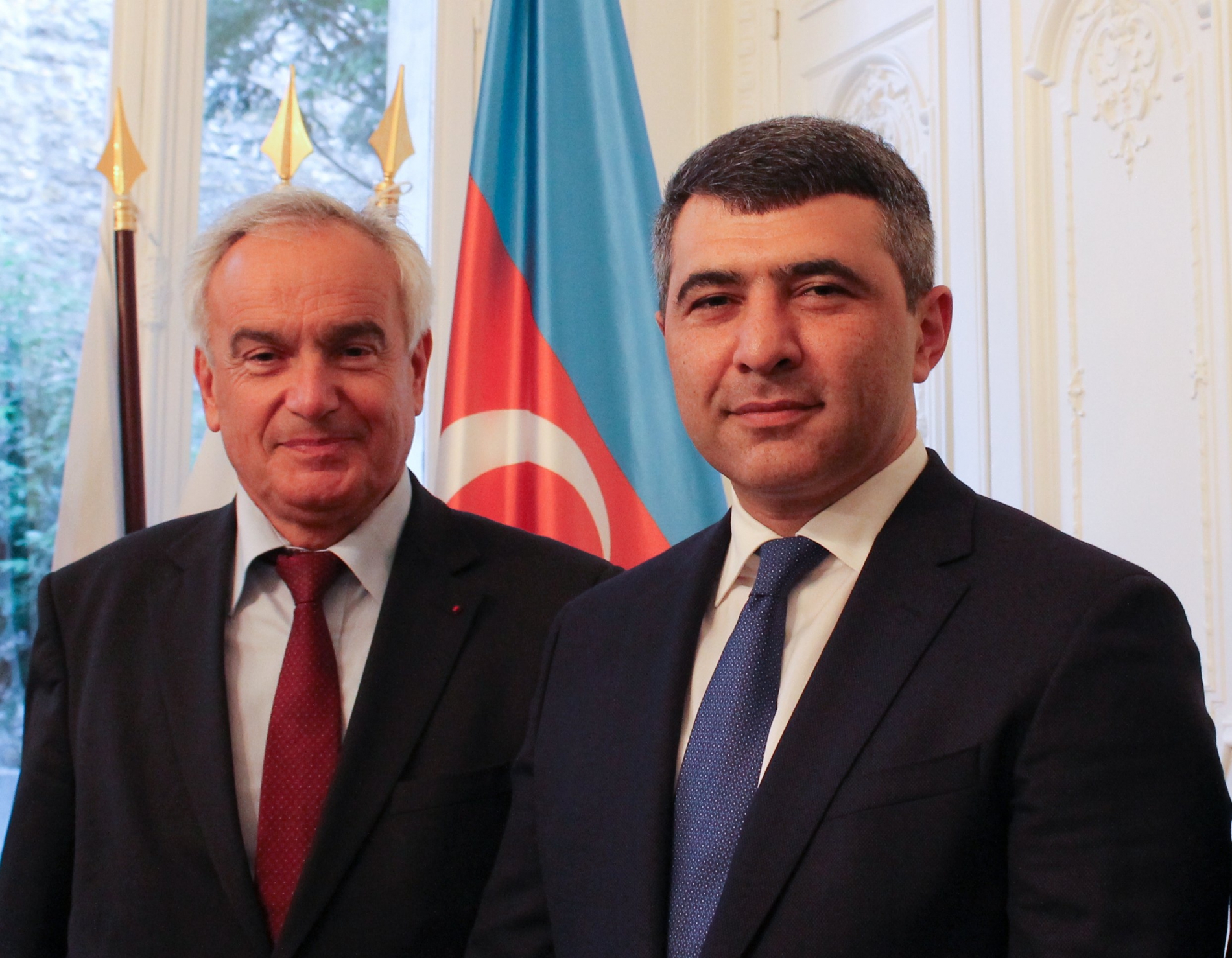 Mr Inam Karimov addressed the importance of reinforcing the close cooperation and communication with the OIV's experts, the support for the development of the vitivinicultural sector, the participation of Azerbaijani students at different levels of education and of the grants offered by the OIV.
On the occasion of the tasting, Mr Elchin Matadov, President of the Wine Producers and Exporters Association recalled the history of viticulture in his country and its current development, with 500 to 800 hectares planted annually.