Remarkably well organised by the Director General of the Council, Gabriel Padilla Maya, this trip allowed Jean-Marie Aurand to present the OIV and its missions to the professional leaders of the Mexican wine sector, a few months after Mexico joined the Organisation and to visit the country's main wine-producing regions: Sonora, Parras, Coahuila, Querétaro, Baja California, Valle de Guadalupe and Valle de Santo Tomás.
During a meeting where a bill to determine the general framework of State intervention to support the wine sector was presented to the Senate in order to develop the national wine industry, and in the presence of representatives of governors and the CMV, the Director General of the OIV stressed the importance of such an initiative that will, as in the case of many other countries, facilitate the growth of Mexican wine production.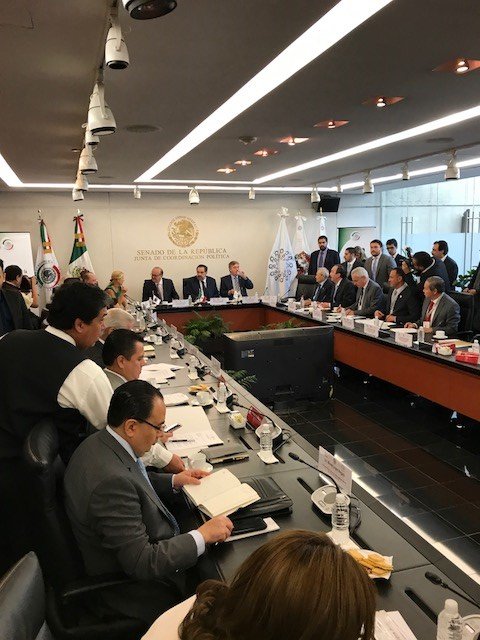 Before the representatives of producers of table and dried grapes, Jean-Marie Aurand presented the latest study of the OIV, carried out jointly with the FAO, on the global landscape of table grapes and raisins, highlighting the opportunities for Mexican producers.
With a production of 260,000 tonnes of table grapes per year, an increase of 25% since the year 2000 with more than 60% exported, Mexico is becoming a significant player on the world market. Its production is well rewarded as it arrives on the European market out of season (May to July).
As for dried grapes, since 2000, production has increased by 225% to reach 14,000 tonnes in 2015.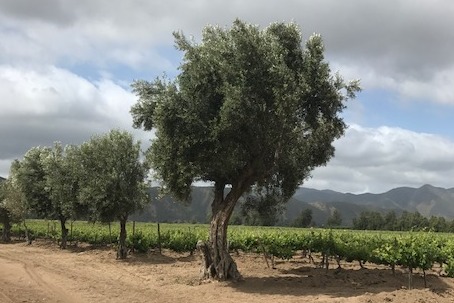 Driven by strong domestic demand (an annual increase in consumption of 12% for the last 10 years), wine production has experienced remarkable growth. A large number of wine companies established in 11 Mexican states produce nearly 200,000 hectolitres of a wide variety of high-quality wine every year.
The development and modernisation of the sector is driven collectively by the CMV with the government's support.
During a visit to the Autonomous University of Baja California, which organises the Ensenada Tierra del Vino international wine competition, the promoters expressed their wish to request the patronage of the OIV for their next events.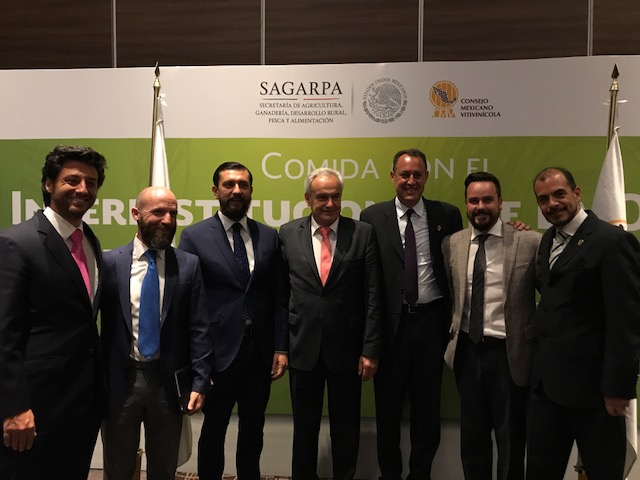 At a meeting chaired by the Undersecretary of Agriculture, Jorge Armando Narváez Narváez, also delegated to the OIV, Jean-Marie Aurand presented the main trends in the global wine market to senior figures in the wine sector as well as key issues for the future, highlighting the opportunities for Mexico. The Director General, like the Undersecretary of Agriculture, welcomed Mexico's accession to the OIV, a very important decision for the future of Mexican viticulture. He praised the active role of Mexican experts in the OIV's work, supported by the CMV and encouraged by the ministry by means of the recently-created Inter-institutional Wine Committee.
Lastly, the Undersecretary of Agriculture announced his country's intention to organise a presentation of Mexican wine at the OIV headquarters in the near future.