Many professional and representatives speakers hosted a reflection on the major challenges of the vitiviniculture sector in a European context marked by the reform of the Common Agricultural Policy (CAP) and of the Common Market Organisation for wine.
Jean-Marie Aurand, after a presentation of the OIV, returned this reflection to the global level by putting into perspective the broad evolutionary trends of the sector so as to better understand Europe's place in this increasingly global market, where nearly 45% of wines cross a border before being consumed. He emphasised that Europe is very representative of the great diversity of products on offer (brands, geographical indications, vine varieties...) which characterise the global market and, paradoxically, assure it remains vibrant by responding to the needs of increasingly informed and demanding consumers.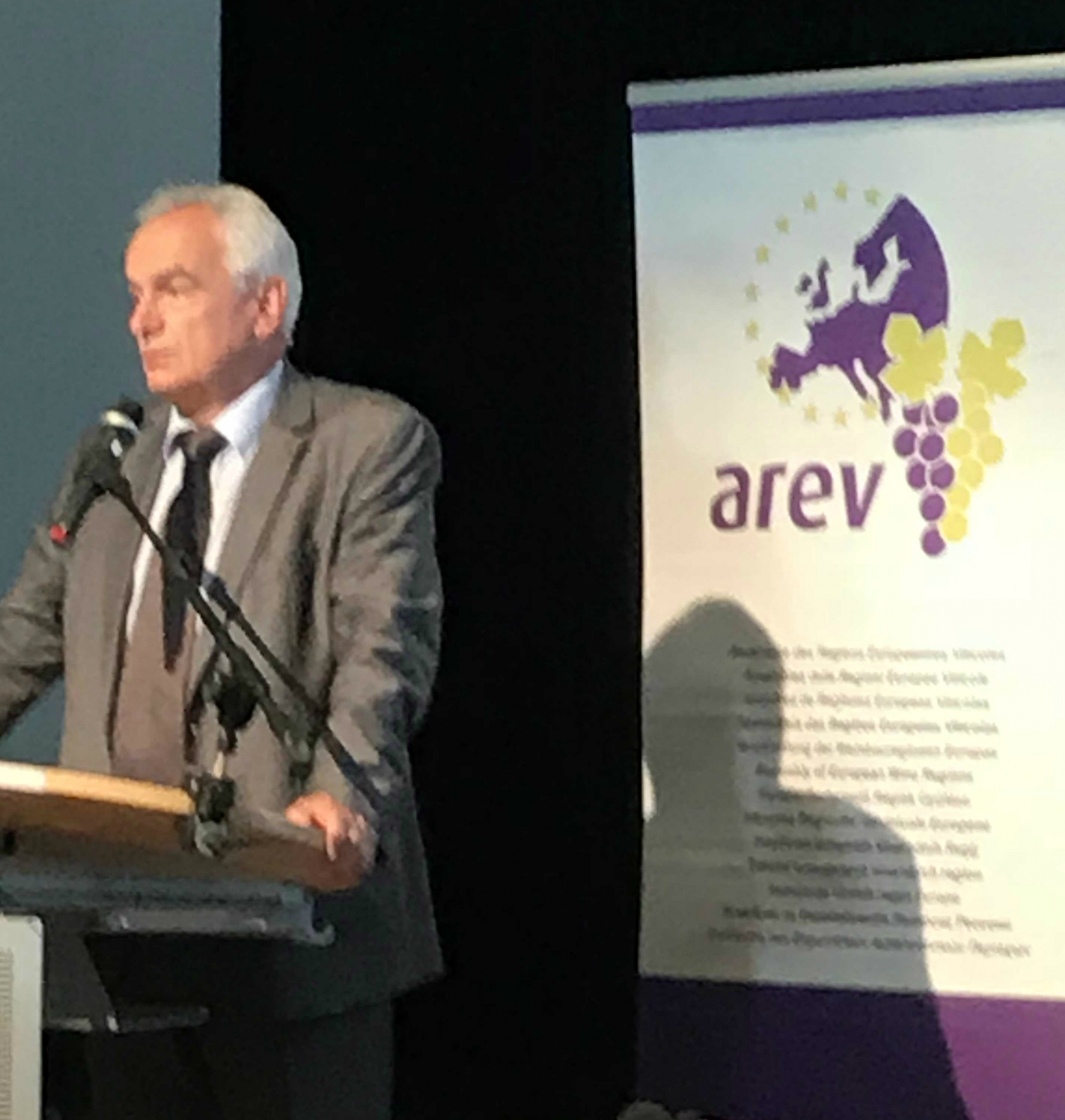 In order to be ready to meet this demand for authenticity, territorial origin, even for history and heritage, the Director General of the OIV emphasised the interest of regional and federal approaches promoted by the AREV in their different territorial, wine-tourism and cultural dimensions in combination with wine civilisation.
Finally, Jean-Marie Aurand recalled the role of the AREV which has for many years held observer status within the OIV and was happy to note the tightening of ties with this Assembly over the past few years.
The AREV is a forum which brings together the political representatives of around 75 regional European institutions and representatives of the professional world of the region. With the power of this double representation, the AREV serves all institutions and bodies directly or indirectly involved with European and global vitivinicultural policies. The AREV re-appointed Emiliano Garcia-Page Sánchez (President of the Castilla-La Mancha region) to his position as President, as well as Aly Leonardy of Luxembourg to his position as President of their Professional Council.