"Wine is also a major sales item and it matters that people should know what it is, and what it is not – thus so much hangs on its correct definition," said the French President, adding that "this is not only the responsibility of producers; consumers too need to be part of the process, and that is why an intergovernmental organisation was set up in 1924, the Organisation of Vine and Wine, which has its headquarters in France."
Affirming that he wants "the OIV to be able to play its fullest possible part", François Hollande noted that the Organisation brings together almost 50 Member States "and does a truly remarkable job."
Addressing the representatives of the world vine and wine sector, the French President concluded: "We must widen the scope of the OIV – it is in our interest to do so – to include big countries like China or the United States."
The 18th Vinexpo brings together in Bordeaux some 2400 exhibitors from 45 countries.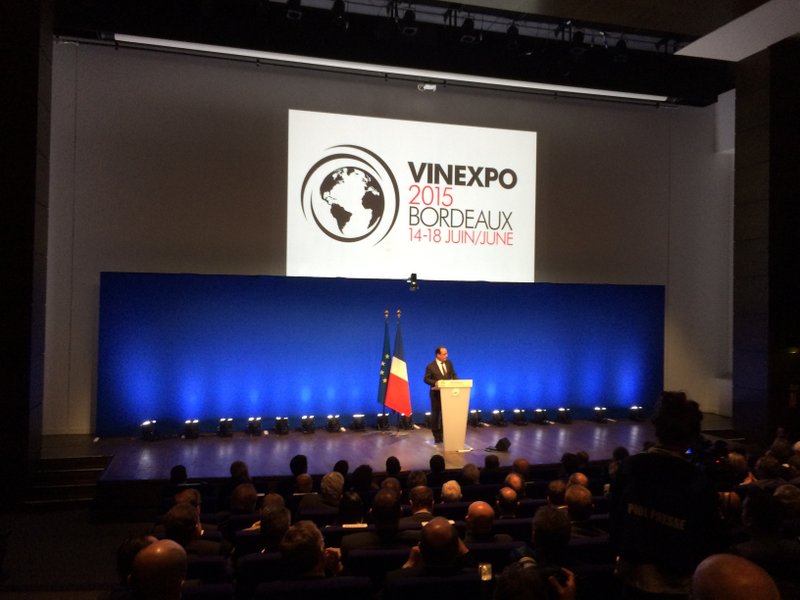 This salon, which is among the world's foremost, strives to encourage international trade in wines and spirits, to foster knowledge of these products and to promote them.
Speech by François Hollande at the opening of the Vinexpo Exhibition (OIV Speech from 10'18 to 11'06).