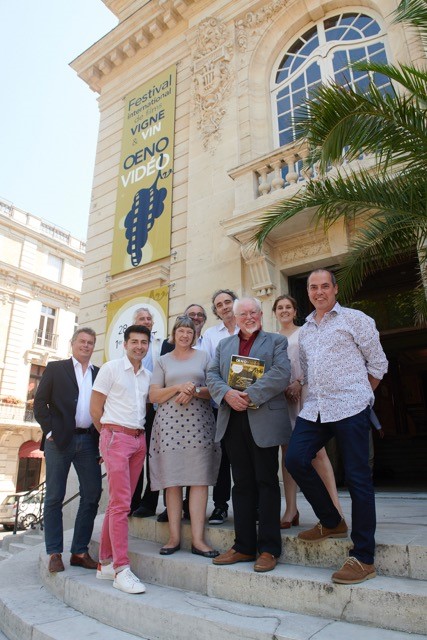 The Gabrielle Dorziat theatre in Epernay (listed as a historical monument) hosted 38 official projections, selected out of 128 films from 19 countries in the competition. This year's festival confirmed its international scope, giving awards to productions from Chile, China, Spain, the United States, France, Great Britain, Italy and Lebanon. Consult the list of award winners (link in French).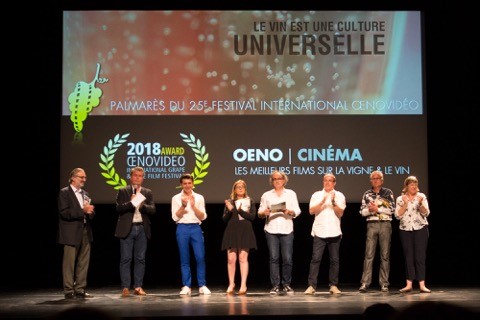 A travelling festival since its creation, at the invitation of the Champagne Committee and the Town of Epernay, Oenovideo celebrated hitting the quarter-century mark toasting with the bubbles so characteristic of the region.
At the same time as the festival, the 13th Terroir d'Images exhibition (link in French) was presented in Reims (and is on until 13 July 2018) at the Maison Diocésaine Saint Sixte, under the theme of 'Biodiversity from daybreak to moonrise in the vineyards and surroundings' (Biodiversité : du jour naissant au clair de lune - Dans les vignes et alentours). Over 100 photos were selected out of 1500 photos from 15 countries in the competition. The Grand Prix winner will be revealed during the official awards ceremony, which will take place on Wednesday 17 October 2018 in the Palais du Luxembourg, in Paris.
Climate change and sustainability: a central theme for the films put forward
The OIV Press Officer, Daniela Costa, praised the quality of this year's festival, marked by a common concern in all of the films presented: climate change and sustainability.
This is a priority issue for the OIV, as attested by the presence of 'Promote sustainable vitiviniculture' as one of the five strategic axes established for the OIV Strategic Plan 2015-2019. Additionally, in 2015 the OIV decided to restructure its working groups through the creation of a multidisciplinary, horizontal group – the ENVIRO Group – dedicated to the theme of 'Sustainable development and climate change'.
Find out more about the work of the OIV on sustainable development and climate change: